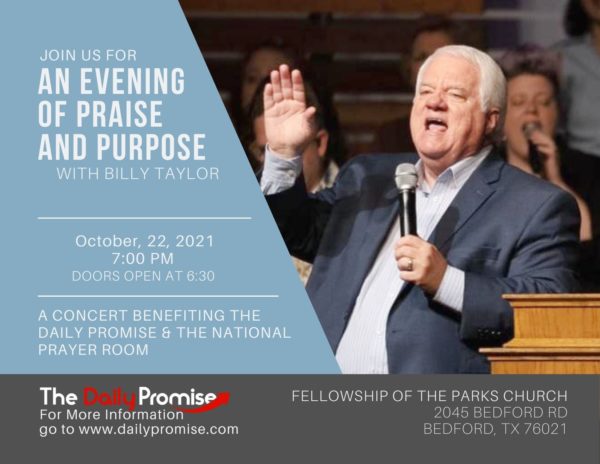 Join us for a Night of Praise and Purpose
On October 22, 2021, we are hosting a night of praise and purpose. For the first time in many years, I will be presenting a Christian concert benefiting the ministry.
Many of you don't know that I traveled around the country presenting concerts in churches, camps, and conferences for a number of years. I thought it would be fun to combine a concert and a celebration of all God has done through the Daily Promise and the National Prayer Room these past four years.
The event will be held at the Bedford Campus of Fellowship of the Parks. The church is located in the heart of the DFW metroplex, just north of Hwy 121 in Bedford, Texas.
Fellowship of the Parks
2045 Bedford Rd, Bedford, TX 76021
7:00 – 8:30 PM
Admission is Free