Thank you for your interest in supporting The Daily Promise. Every day The Daily Promise shares God's Word to the nations. Just this year, The Daily Promise has encouraged Christians with the promises of God in 203 countries.
Your support helps keep me sharing the wonderful promises of God's Word.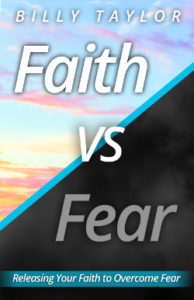 To everyone who makes a gift to the ministry, I will send you a teaching I just put together called Faith vs. Fear, releasing your faith to overcome fear. 
Right now, we are being bombarded with fear-filled messages about the economy, the potential for war, when the next pandemic may come, and the list goes on and on. I know Satan is working overtime to lure God's people into living in fear.
Again for everyone who makes a gift to the ministry, I'll send you a copy of the eBook and the audio version of Faith vs. Fear.
To make a Donation by Mail
Send your check to:
The Daily Promise
PO Box 820505
Ft Worth, TX 76182
The Daily Promise is a ministry of Worshiphouse. Worshiphouse is a registered United States 501c3 organization.
For more information call 817.428.5994.